Union Distillers Case Study
The challenge: Merge two companies' mobile numbers onto a new contract with each number on the correct tariff.
The British Honey Company recently purchased Union Distillers.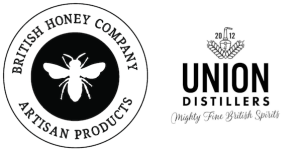 The British Honey Company is a UK based producer of spirits and honey, including the Keepr's brand of Honey, Gin, Bourbon and Rum.
Union Distillers was an independent, family run distillery, known for their Two Birds brand of gin and vodka.
The two companies between them had about twenty mobile phone numbers with EE.
These were out of contract and did not match tariffs to actual usage.
Paula Parker, Company Secretary of British Honey turned to Holbrook Telecom for help.
Suzanne Brogan of Holbrook Telecom set about untangling the mess.
The result was a massive £10,000 saved, compared to the existing agreements.
Fixing the issue wasn't easy.
The first step was to allow Holbrook Telecom access to the existing EE accounts so that we could begin analysis. It was obvious that accounts were lacking when it came to housekeeping. With the ongoing help of Holbrook Telecom this won't happen again.
The change of ownership, as well the previous signatory having left the company, required some extra forms completing.
We were then able to complete a full usage review of both accounts. With this information we were able to select the best tariffs for each user.
The British Honey account was to merge into the Union Distillers account, so with credit checks completed the new contracts were put in place. All numbers were now moved to that account.
With spend caps for each number now in place Union Distillers account is as it should be.
By selecting the correct tariffs Holbrook Telecom has saved the client around £10,000 over the next 3 years.